FREQUENTLY ASKED QUESTIONS
Frequently asked questions
Where are you based?
---
Six:Ten Online is based in London, UK
---
Can I customise an order?
---
Unfortunately, at this time we are not offering a customisation option on any of our producst. We hope to add the choice to get a custom order soon... so stay tuned!
---
Is it true you give a portion of your profit to charities?
---
Yes! Six:Ten Online was founded as a way to genrate income for charitable organisations overseas. We are passionate about helping children and young people get into education. Ever heard the saying 'Give a man a fish and you feed him for a day; teach a man to fish and you feed him for a lifetime' We believe in education.
---
How can I get involved?
---
If you would like to get involved, you can do so by purchasing an item from our store, donating via the donate button or simply by spreading the word.
---
What do your EIRINI bags look like in person?
---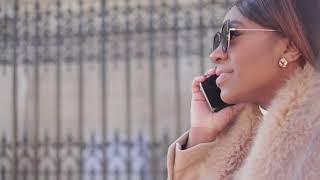 Watch this short ad to see what our bags look like in person.
---
---